Exquisite detail from the famous temple at Dayr al-Bahri in Western Thebes,which was built by Queen Hatshepsut,queen of Egypt. She attained unprecedented power as a pharaoh and reigned in her own right from 1472BC to 1458BC.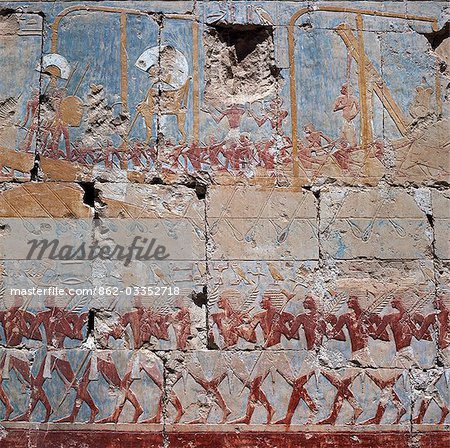 Oferta introductoria
Obtener 50% de descuento cuando se une a nuestra lista de correo electrónico
Resolución de Internet

550×548px

19.4×19.4cm 28ppcm

Baja resolución

848×845px

30.0×29.9cm 28ppcm

Mediana resolución

1878×1872px

15.9×15.9cm 118ppcm

Alta resolución

5304×5288px

44.9×44.8cm 118ppcm
* Precio final basado en el uso, no en el tamaño del archivo.
Palabras clave relacionadas