Chile,Tierra del Fuego. A Chilean Navy Pilot Boat meets an Expedition Ship as it enters the Strait of Magellan the route to the port of Puerto Williams south of the Isla Grande de Tierra del Fuego with Cape Horn in the background.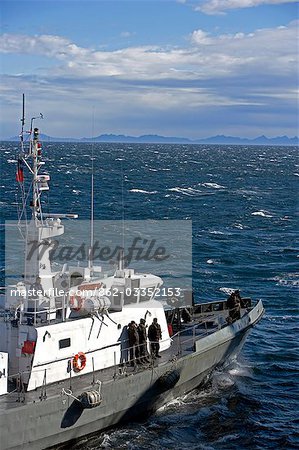 862-03352153
Con derechos protegidos
Oferta introductoria
Obtener 50% de descuento cuando se une a nuestra lista de correo electrónico
Resolución de Internet

366×550px

12.9×19.4cm 28ppcm

Baja resolución

691×1037px

24.4×36.6cm 28ppcm

Mediana resolución

1531×2296px

13.0×19.4cm 118ppcm

Alta resolución

3461×5192px

29.3×44.0cm 118ppcm
* Precio final basado en el uso, no en el tamaño del archivo.
Palabras clave relacionadas