Brazil,Bahia,Salvador. Within the historic Old City,a UNESCO World Heritage site,a view from the sea of both the modern and the historic city with the marina in the foreground.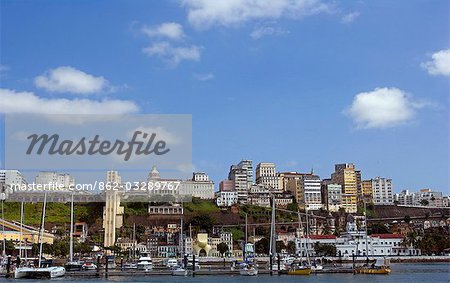 862-03289767
Con derechos protegidos
Oferta introductoria
Obtener 50% de descuento cuando se une a nuestra lista de correo electrónico
Resolución de Internet

550×346px

19.4×12.2cm 28ppcm

Baja resolución

1068×672px

37.7×23.8cm 28ppcm

Mediana resolución

2364×1487px

20.0×12.6cm 118ppcm

Alta resolución

5292×3328px

44.8×28.2cm 118ppcm
* Precio final basado en el uso, no en el tamaño del archivo.
Palabras clave relacionadas