A small herd of Sable antelopes in the Chobe National Park. With their jet-black coats,and white faces and underbellies,the male Sable is one of Africa's most beautiful antelopes.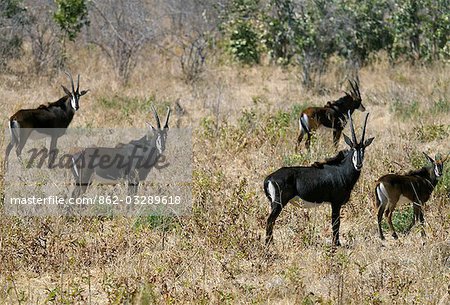 Oferta introductoria
Obtener 50% de descuento cuando se une a nuestra lista de correo electrónico
Resolución de Internet

550×373px

19.4×13.2cm 28ppcm

Baja resolución

1029×698px

36.4×24.7cm 28ppcm

Mediana resolución

2277×1544px

19.3×13.1cm 118ppcm

Alta resolución

5440×3688px

46.1×31.2cm 118ppcm
* Precio final basado en el uso, no en el tamaño del archivo.
Palabras clave relacionadas