A lioness keeps a careful eye on her cub in the Moremi Wildlife Reserve.Moremi incorporates Chief's Island and was the first reserve in Africa to be created by indigenous Africans. Protecting the rich and diverse ecosystems of the central and eastern areas of the Okavango Delta,Moremi is the only area accessible by motor vehicle in dry weather.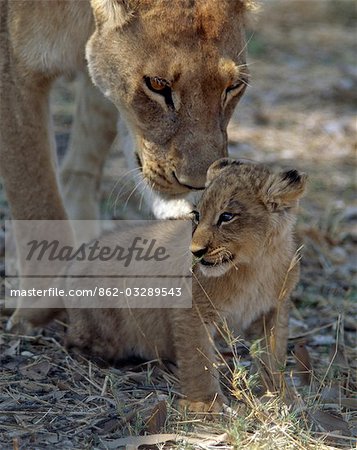 862-03289543
Con derechos protegidos
Oferta introductoria
Obtener 50% de descuento cuando se une a nuestra lista de correo electrónico
Resolución de Internet

436×550px

15.4×19.4cm 28ppcm

Baja resolución

754×950px

26.6×33.6cm 28ppcm

Mediana resolución

1671×2104px

14.2×17.8cm 118ppcm

Alta resolución

4719×5942px

40.0×50.3cm 118ppcm
* Precio final basado en el uso, no en el tamaño del archivo.
Palabras clave relacionadas