Two people walking on a trail between wineyards and a house cover of american grapes leaves. Poggiridenti, Valtellina, Sondrio province, Lombardy, Italy.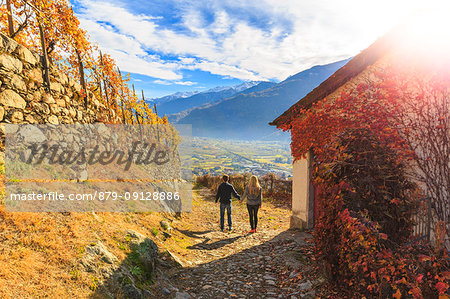 Introductory Offer
Save 50% when you join our email list
Web Resolution

550×366px

7.6×5.1in 72ppi

Low Resolution

1037×691px

14.4×9.6in 72ppi

Medium Resolution

2296×1531px

7.7×5.1in 300ppi

High Resolution

5472×3648px

18.2×12.2in 300ppi
* Final price based on usage, not file size.