Color satellite image of the Bosphorus Strait, Turkey. The Bosphorus Strait forms part of the continental boundary between Europe (left) and Asia (right) and connects the Black Sea (north) with the Sea of Marmara (south). Istanbul lies at the lower end of the Bosphorus Strait. Image collected on September 20, 2017 by Sentinel-2 satellites.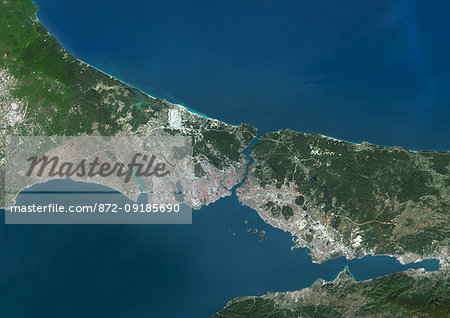 Introductory Offer
Save 50% when you join our email list
Web Resolution

550×389px

7.6×5.4in 72ppi

Low Resolution

1007×712px

14.0×9.9in 72ppi

Medium Resolution

2229×1576px

7.4×5.3in 300ppi

High Resolution

4961×3508px

16.5×11.7in 300ppi
* Final price based on usage, not file size.