Tunisia, True Colour Satellite Image With Mask And Border. Tunisia, true colour satellite image with mask and border. North is at top. Around forty-five percent of the country is composed of the Sahara desert, with much of the remainder consisting of particularly fertile soil, with easily accessible coasts. This image was compiled from data acquired by LANDSAT 5 & 7 satellites.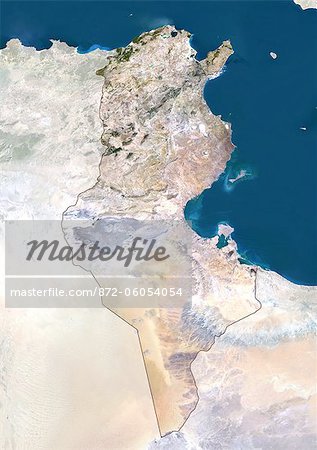 Introductory Offer
Save 50% when you join our email list
Web Resolution

388×550px

5.4×7.6in 72ppi

Low Resolution

712×1007px

9.9×14.0in 72ppi

Medium Resolution

1576×2229px

5.3×7.4in 300ppi

High Resolution

3508×4961px

11.7×16.5in 300ppi
* Final price based on usage, not file size.