Saint Kits And Nevis, True Colour Satellite Image. Saint Kitts and Nevis, true colour satellite image. The main island (upper left) is Saint Kitts, with the capital city Basseterre located on its south coast. The smaller island of Nevis(bottom right) lies about 3 km southeast of Saint Kitts. This image was taken on 8 December 1999, by the LANDSAT 7 satellite.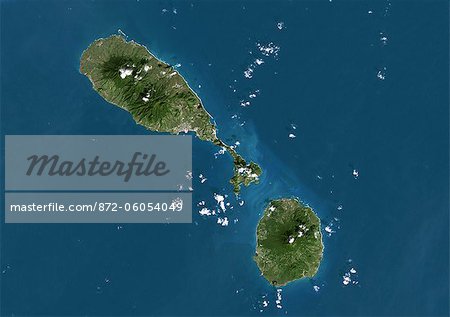 872-06054049
Rights-Managed
Introductory Offer
Save 50% when you join our email list
Web Resolution

550×388px

7.6×5.4in 72ppi

Low Resolution

1007×712px

14.0×9.9in 72ppi

Medium Resolution

2229×1576px

7.4×5.3in 300ppi

High Resolution

4961×3508px

16.5×11.7in 300ppi
* Final price based on usage, not file size.