Hurricanes Gordon And Helene, Atlantic Ocean, In 2006, True Colour Satellite Image. Hurricane Gordon on the top, with Hurricane Helene to the southeast on 18 September 2006 over the Atlantic ocean. True-colour satellite image using MODIS data.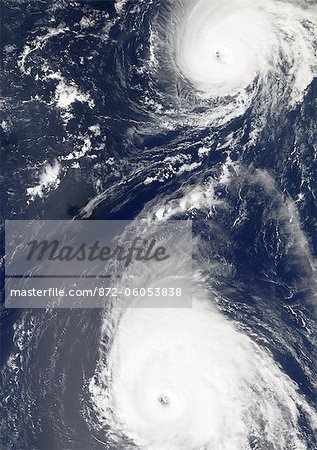 Introductory Offer
Save 50% when you join our email list
Web Resolution

388×550px

5.4×7.6in 72ppi

Low Resolution

712×1007px

9.9×14.0in 72ppi

Medium Resolution

1576×2229px

5.3×7.4in 300ppi

High Resolution

3508×4961px

11.7×16.5in 300ppi
* Final price based on usage, not file size.