Chile, Torres del Paine, Magallanes Province. Sunrise over Torres del Paine reflected in the waters of Lake Pehoe in the foreground. One of the principal attractions of the National Park is the magnificent Paine massif.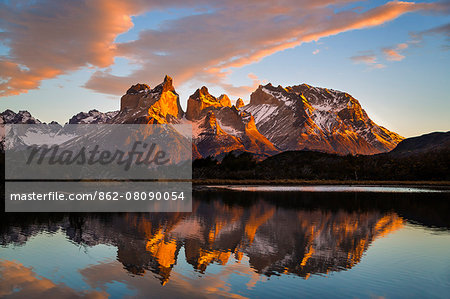 Introductory Offer
Save 50% when you join our email list
Web Resolution

550×366px

7.6×5.1in 72ppi

Low Resolution

1037×691px

14.4×9.6in 72ppi

Medium Resolution

2296×1531px

7.7×5.1in 300ppi

High Resolution

5250×3500px

17.5×11.7in 300ppi
* Final price based on usage, not file size.