Brazil, Pantanal, Mato Grosso do Sul. A Jaguar in riverine vegetation on the banks of the Cuiaba River.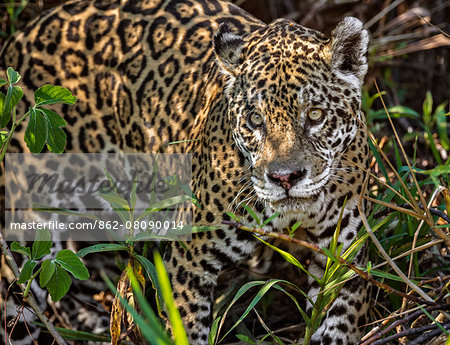 Introductory Offer
Save 50% when you join our email list
Web Resolution

550×421px

7.6×5.9in 72ppi

Low Resolution

968×742px

13.4×10.3in 72ppi

Medium Resolution

2142×1641px

7.1×5.5in 300ppi

High Resolution

4899×3753px

16.3×12.5in 300ppi
* Final price based on usage, not file size.