Indonesia, South Kalimatan, Banjarmasin. Houses on stilts line a tranquil canal of the Barito River. Approximately 25% of Banjarmasin s population of 800,000 people live along its rivers and its canals.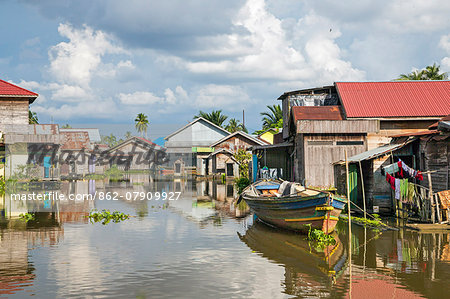 862-07909927
Rights-Managed
Introductory Offer
Save 50% when you join our email list
Web Resolution

550×366px

7.6×5.1in 72ppi

Low Resolution

1037×691px

14.4×9.6in 72ppi

Medium Resolution

2715×1810px

9.1×6.0in 300ppi

High Resolution

5250×3500px

17.5×11.7in 300ppi
* Final price based on usage, not file size.