Kenya, Masai Mara, Narok County. Large columns of Wildebeest wind across the grassy plains of Masai Mara National Reserve during their annual migration.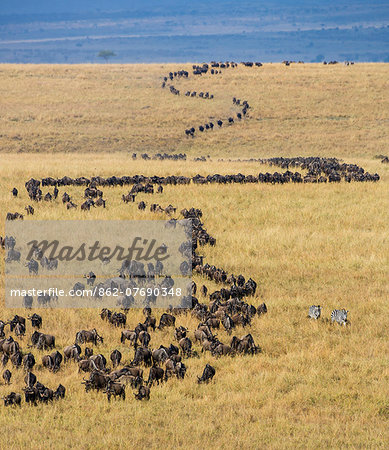 Introductory Offer
Save 50% when you join our email list
Web Resolution

475×550px

6.6×7.6in 72ppi

Low Resolution

788×911px

10.9×12.7in 72ppi

Medium Resolution

1744×2016px

5.8×6.7in 300ppi

High Resolution

3990×4612px

13.3×15.4in 300ppi
* Final price based on usage, not file size.