Kenya, Masai Mara, Narok County. One of a coalition of three male cheetahs hunting wildebeest during the dry season. The male has snagged the wildebeest calf using its razor sharp dew claw heloing to anchor it and to pull it to a halt.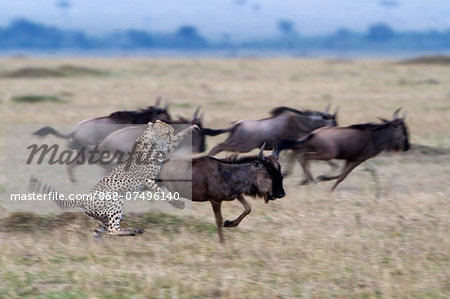 Introductory Offer
Save 50% when you join our email list
Web Resolution

550×366px

7.6×5.1in 72ppi

Low Resolution

1037×691px

14.4×9.6in 72ppi

Medium Resolution

2296×1531px

7.7×5.1in 300ppi

High Resolution

5136×3425px

17.1×11.4in 300ppi
* Final price based on usage, not file size.