Kenya, Masai Mara, Musiara Marsh, Narok County. A male lion alert as he guards a lioness from his pride at dawn. The female was in estrus and the courting couple had been mating.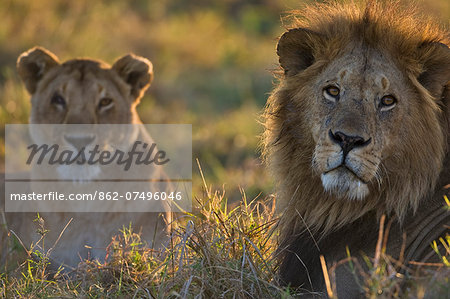 Introductory Offer
Save 50% when you join our email list
Web Resolution

550×366px

7.6×5.1in 72ppi

Low Resolution

1037×691px

14.4×9.6in 72ppi

Medium Resolution

2296×1530px

7.7×5.1in 300ppi

High Resolution

5131×3420px

17.1×11.4in 300ppi
* Final price based on usage, not file size.