Jordan; Wadi Rum. Spectacular cliffs frame the Bedouin village of Rum, through which most tourists pass when visiting Wadi Rum.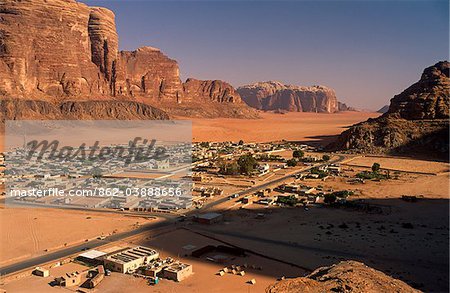 Introductory Offer
Save 50% when you join our email list
Web Resolution

550×358px

7.6×5.0in 72ppi

Low Resolution

1306×852px

18.1×11.8in 72ppi

Medium Resolution

2993×1952px

10.0×6.5in 300ppi

High Resolution

5442×3549px

18.1×11.8in 300ppi
* Final price based on usage, not file size.