Deep Maasai wells at Loibor Serrit where cattle paths are cut deep into the soil to allow livestock nearer to the source of water. Despite this immense amount of manual labour.Four fit, young men are necessary to bring water to the stock troughs about 30 feet above the water level at the bottom of the hand dug wells.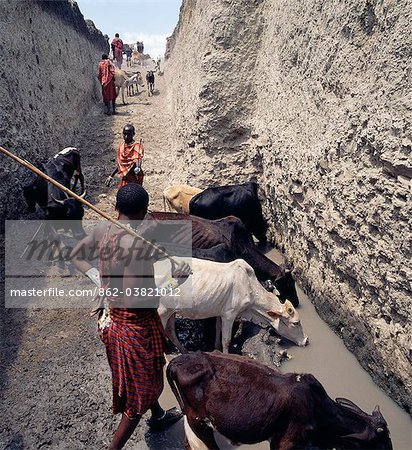 Introductory Offer
Save 50% when you join our email list
Web Resolution

503×550px

7.0×7.6in 72ppi

Low Resolution

811×886px

11.3×12.3in 72ppi

Medium Resolution

1793×1960px

6.0×6.5in 300ppi

High Resolution

4001×4374px

13.3×14.6in 300ppi
* Final price based on usage, not file size.