A ring tailed lemur in the Canyon des makis, Isalo National Park. Situated in cattle owning Bara country of Southern Madagascar, Isalo National Park is deservedly popular for its sculptured canyons, natural rock pools, rare endemic plants and beautiful lemurs.Lemurs belong to a group of primates called the prosimians, meaning before monkeys.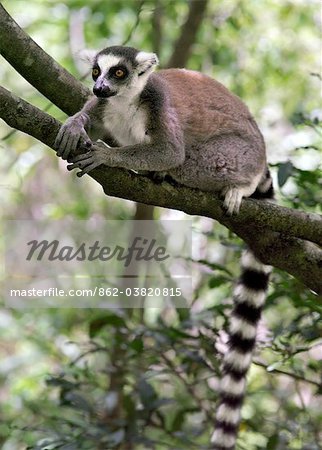 862-03820815
Rights-Managed
Introductory Offer
Save 50% when you join our email list
Web Resolution

394×550px

5.5×7.6in 72ppi

Low Resolution

717×999px

10.0×13.9in 72ppi

Medium Resolution

1588×2212px

5.3×7.4in 300ppi

High Resolution

3626×5050px

12.1×16.8in 300ppi
* Final price based on usage, not file size.