Terraced cultivation on a ledge of the western scarp of the Abysinnian Rift Valley at Ankober.Ethiopia is a land of vast horizons and dramatic scenery. The weathered mountains in the Ethiopian Highlands exhibit layer upon layer of volcanic material, which built the plateau into Africas most extensive upland region.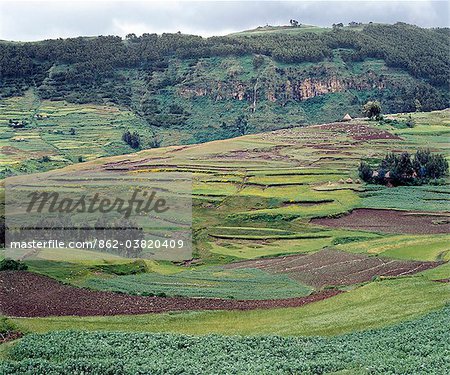 862-03820409
Rights-Managed
Introductory Offer
Save 50% when you join our email list
Web Resolution

550×458px

7.6×6.4in 72ppi

Low Resolution

927×773px

12.9×10.7in 72ppi

Medium Resolution

2053×1712px

6.8×5.7in 300ppi

High Resolution

4580×3820px

15.3×12.7in 300ppi
* Final price based on usage, not file size.