Rich farming country close to the western scarp of the Abyssinian Rift, just north of Debre Sina. Ethiopia is a land of vast horizons and dramatic scenery. Every inch of fertile land is cultivated by hand to feed Ethiopia's population of over 60 million.Agriculture forms the background of the countrys economy with 90 percent of its population earning a living from the land.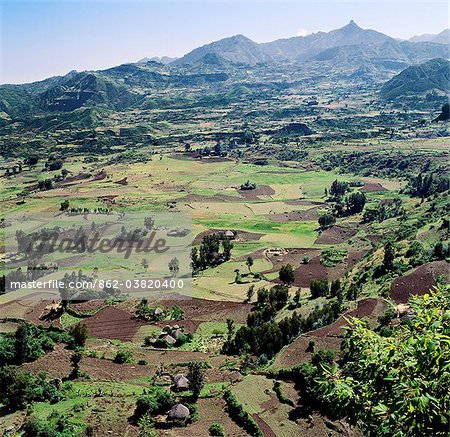 Introductory Offer
Save 50% when you join our email list
Web Resolution

550×534px

7.6×7.4in 72ppi

Low Resolution

860×835px

11.9×11.6in 72ppi

Medium Resolution

1903×1847px

6.3×6.2in 300ppi

High Resolution

4246×4121px

14.2×13.7in 300ppi
* Final price based on usage, not file size.