The rock hewn church of Abune Yemata in the Gheralta Mountains near Guh is renowned for its truly remarkable murals. Abune Yemata church is reached only by a hazardous ascent with tiny footholds and irregular hand grips.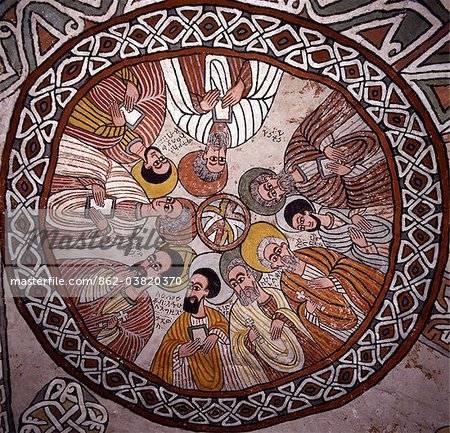 Introductory Offer
Save 50% when you join our email list
Web Resolution

550×529px

7.6×7.4in 72ppi

Low Resolution

863×831px

12.0×11.5in 72ppi

Medium Resolution

1911×1840px

6.4×6.1in 300ppi

High Resolution

4264×4104px

14.2×13.7in 300ppi
* Final price based on usage, not file size.