At 509 feet below sea level, Lake Assal is the lowest place in Africa.Thousands of years ago, the lake level was much higher as evidenced by the watermark on the hills. Nomadic Afar tribesmen come here with their camels to collect salt.The salt is sold across the border in Ethiopia.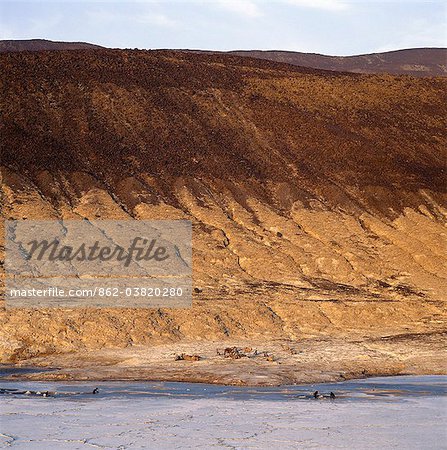 Introductory Offer
Save 50% when you join our email list
Web Resolution

546×550px

7.6×7.6in 72ppi

Low Resolution

844×850px

11.7×11.8in 72ppi

Medium Resolution

1868×1882px

6.2×6.3in 300ppi

High Resolution

4167×4198px

13.9×14.0in 300ppi
* Final price based on usage, not file size.