An Afar camel caravan crosses the salt flats of Lake Assal, Djibouti, as shadows lengthen in the late afternoon sun. At 509 feet below sea level, Lake Assal is the lowest place in Africa.Extremely high midday temperatures, which can surpass 120 Fahrenheit.The salt is sold across the border in Ethiopia.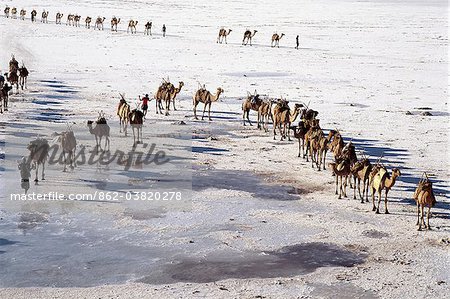 Introductory Offer
Save 50% when you join our email list
Web Resolution

550×366px

7.6×5.1in 72ppi

Low Resolution

1038×691px

14.4×9.6in 72ppi

Medium Resolution

2298×1530px

7.7×5.1in 300ppi

High Resolution

5127×3413px

17.1×11.4in 300ppi
* Final price based on usage, not file size.