Russia, St Petersburg, Catherine Palace, Tsarskoe Selo. The lavish imperial palace at Tsarskoe Selo was designed by Rastrelli in1752 for Tsarina Elizabeth. She named it the Catherine Palace in honour of her mother.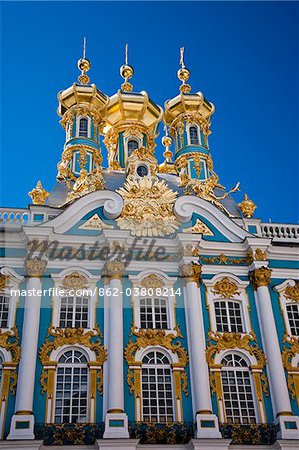 Introductory Offer
Save 50% when you join our email list
Web Resolution

366×550px

5.1×7.6in 72ppi

Low Resolution

832×1248px

11.6×17.3in 72ppi

Medium Resolution

1733×2599px

5.8×8.7in 300ppi

High Resolution

3465×5198px

11.6×17.3in 300ppi
* Final price based on usage, not file size.