Tanzania, Zanzibar, Stone Town. The massive teak doors of Beit al-ajaib or House of Wonders, Zanzibars best-known historic building. Built by Sultan Barghash in 1883.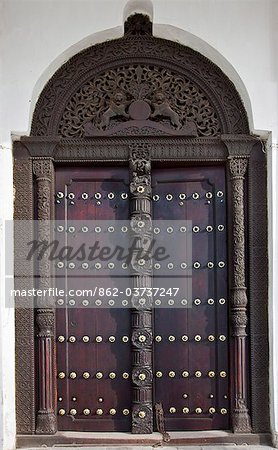 862-03737247
Rights-Managed
Introductory Offer
Save 50% when you join our email list
Web Resolution

340×550px

4.7×7.6in 72ppi

Low Resolution

666×1077px

9.3×15.0in 72ppi

Medium Resolution

1474×2384px

4.9×8.0in 300ppi

High Resolution

3311×5355px

11.0×17.9in 300ppi
* Final price based on usage, not file size.