Libya, Fezzan, Edeyen Ubari, near Ubari. Tourists' 4WD vehicles head into the seemingly endless dunes of the immense 'sand sea' of Edeyen Ubari.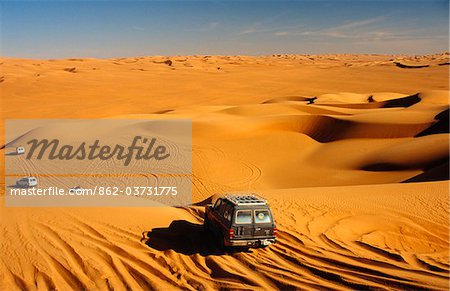 862-03731775
Rights-Managed
Introductory Offer
Save 50% when you join our email list
Web Resolution

550×356px

7.6×4.9in 72ppi

Low Resolution

1302×845px

18.1×11.7in 72ppi

Medium Resolution

2327×1510px

7.8×5.0in 300ppi

High Resolution

5425×3520px

18.1×11.7in 300ppi
* Final price based on usage, not file size.