Libya, Fezzan, Erg Uan Kasa. Tourists set up a wild campsite in the midst of the Erg Uan Kasa dunes between the Jebel Akakus and the Messak Settafet.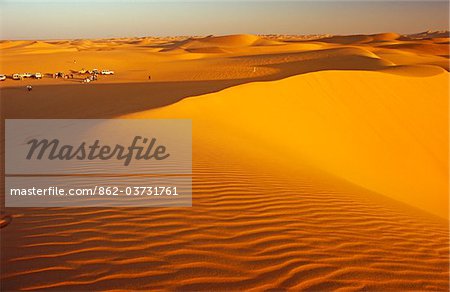 862-03731761
Rights-Managed
Introductory Offer
Save 50% when you join our email list
Web Resolution

550×357px

7.6×5.0in 72ppi

Low Resolution

1303×846px

18.1×11.8in 72ppi

Medium Resolution

2326×1510px

7.8×5.0in 300ppi

High Resolution

5430×3526px

18.1×11.8in 300ppi
* Final price based on usage, not file size.