Italy,Tuscany,Siena. Tourists visit the Piazza del Campo,Siena's central medieval square whose focal point is the Palazzo Publico or Townhall with its 102m high bell tower,the Torre del Mangia.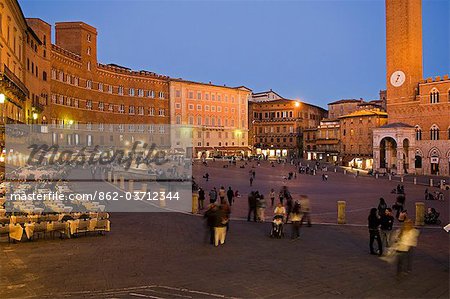 Introductory Offer
Save 50% when you join our email list
Web Resolution

550×365px

7.6×5.1in 72ppi

Low Resolution

1039×690px

14.4×9.6in 72ppi

Medium Resolution

2300×1528px

7.7×5.1in 300ppi

High Resolution

5188×3446px

17.3×11.5in 300ppi
* Final price based on usage, not file size.