Indonesia,Sulawesi. Pygmy Tarsiers,(Tarsius pumilus) on the islands of Sulawesi. This species lives in the mossy,upper montane rainforests of central Sulawesi. It has a special adaptation in its neck vertebrae to help it turn its head 180 degrees. It needs to do this because its eyes can not move.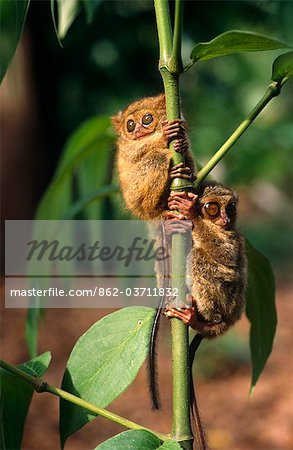 Introductory Offer
Save 50% when you join our email list
Web Resolution

358×550px

5.0×7.6in 72ppi

Low Resolution

684×1048px

9.5×14.6in 72ppi

Medium Resolution

1515×2320px

5.1×7.7in 300ppi

High Resolution

3527×5400px

11.8×18.0in 300ppi
* Final price based on usage, not file size.