Lithuania,Vilnius. A horse riding past the church of St Anne and church of St Francis and Bernardino,gothic buildings constructed in 15th Century from clay brick - part of Vilnius Unesco World Heritage Site.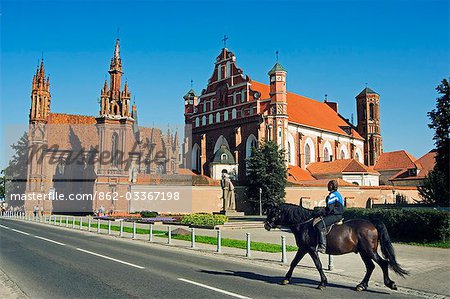 Introductory Offer
Save 50% when you join our email list
Web Resolution

550×365px

7.6×5.1in 72ppi

Low Resolution

1039×690px

14.4×9.6in 72ppi

Medium Resolution

2300×1528px

7.7×5.1in 300ppi

High Resolution

5120×3401px

17.1×11.3in 300ppi
* Final price based on usage, not file size.