A large herd of wildebeest and some zebra cross Sand River,a seasonal river on the boundary between Masai Mara Game Reserve and the Serengeti National Park of Northern Tanzania. The annual migration of wildebeest or white-bearded gnu reaches Masai Mara from Serengeti towards the end of July and stays about three months before heading south again.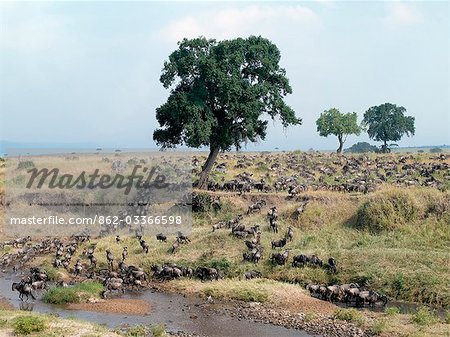 Introductory Offer
Save 50% when you join our email list
Web Resolution

550×412px

7.6×5.7in 72ppi

Low Resolution

978×734px

13.6×10.2in 72ppi

Medium Resolution

2165×1624px

7.2×5.4in 300ppi

High Resolution

5440×4080px

18.1×13.6in 300ppi
* Final price based on usage, not file size.