The alkaline waters of Lake Bogoria are a favourite haunt of lesser flamingos because the blue-green algae upon which they feed grows prolifically in the lake's shallow waters. The barren shoreline is dotted with steam jets and geysers reflecting its volcanic origins.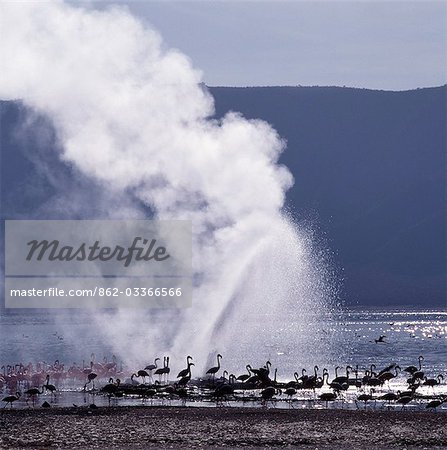 Introductory Offer
Save 50% when you join our email list
Web Resolution

546×550px

7.6×7.6in 72ppi

Low Resolution

844×850px

11.7×11.8in 72ppi

Medium Resolution

1868×1881px

6.2×6.3in 300ppi

High Resolution

5274×5311px

17.6×17.7in 300ppi
* Final price based on usage, not file size.