A cheetah family on the grassy plains of Masai Mara. Cubs may stay with their mother for up to two years.The cheetah is a fast,efficient and frequent killer of gazelles and impala. .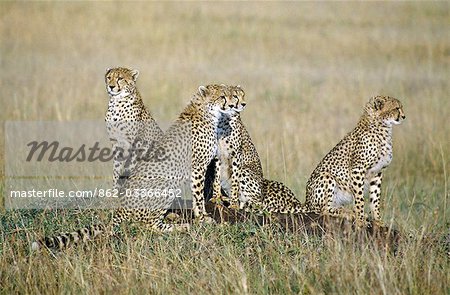 Introductory Offer
Save 50% when you join our email list
Web Resolution

550×361px

7.6×5.0in 72ppi

Low Resolution

1045×687px

14.5×9.5in 72ppi

Medium Resolution

2313×1520px

7.7×5.1in 300ppi

High Resolution

6534×4293px

21.8×14.3in 300ppi
* Final price based on usage, not file size.