A black rhino and calf in the Salient of the Aberdare National Park. Their skin colour is the result of the mud-wallows they frequent in the bright red soil of the area.Rhino offspring suckle for up to a year and only begin to take water after 4 to 5 months.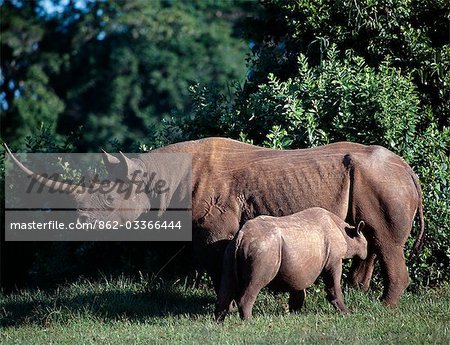 Introductory Offer
Save 50% when you join our email list
Web Resolution

550×422px

7.6×5.9in 72ppi

Low Resolution

967×742px

13.4×10.3in 72ppi

Medium Resolution

2141×1642px

7.1×5.5in 300ppi

High Resolution

6042×4634px

20.1×15.5in 300ppi
* Final price based on usage, not file size.