A herd of elephants moves across the Amboseli plains.Elephants are gregarious,living in family groups consisting of related cows and their offspring. They are led by an old female,known as a matriarch. Sometimes,family groups met up to form large herds.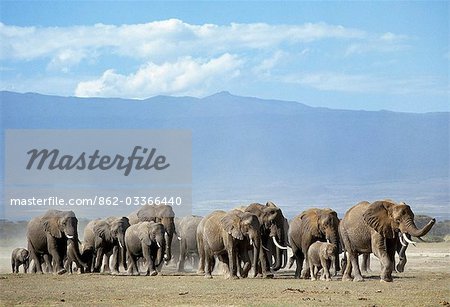 Introductory Offer
Save 50% when you join our email list
Web Resolution

550×375px

7.6×5.2in 72ppi

Low Resolution

1026×700px

14.3×9.7in 72ppi

Medium Resolution

2270×1548px

7.6×5.2in 300ppi

High Resolution

6411×4372px

21.4×14.6in 300ppi
* Final price based on usage, not file size.