Maasai men lead a camel caravan laden with equipment for a 'fly camp' (a small temporary camp) past Lake Magadi. Clouds hang low over the Nguruman Escarpment (a western wall of the Great Rift Valley) in the distance.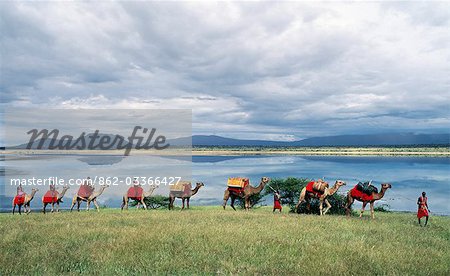 862-03366427
Rights-Managed
Introductory Offer
Save 50% when you join our email list
Web Resolution

550×337px

7.6×4.7in 72ppi

Low Resolution

1081×663px

15.0×9.2in 72ppi

Medium Resolution

2393×1468px

8.0×4.9in 300ppi

High Resolution

6753×4143px

22.5×13.8in 300ppi
* Final price based on usage, not file size.