A herd of elephants (Loxodonta africana) beneath Mount Kilimanjaro,Africa's highest snow-capped mountain at 19,340 feet above sea level. Cattle egrets (Ardeola ibis) catch insects disturbed by the elephants.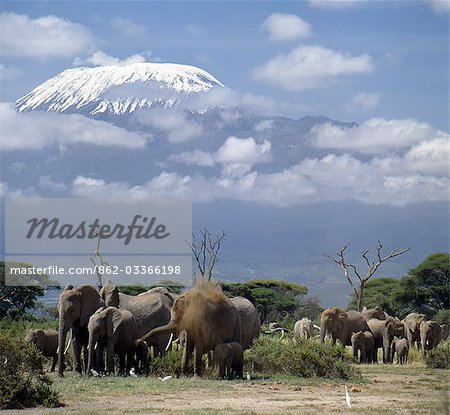 Introductory Offer
Save 50% when you join our email list
Web Resolution

550×507px

7.6×7.0in 72ppi

Low Resolution

882×814px

12.3×11.3in 72ppi

Medium Resolution

1951×1801px

6.5×6.0in 300ppi

High Resolution

5520×5095px

18.4×17.0in 300ppi
* Final price based on usage, not file size.