Turkana women and girls are responsible for watering livestock,which is unusual among pastoral societies. Here,a young girl waters goats from a waterhole dug in the sand of a seasonal watercourse. Her young brother will control the flow of stock to the water trough. In the background,a man digs out another waterhole; they have to been deepened regularly towards the end of the dry season.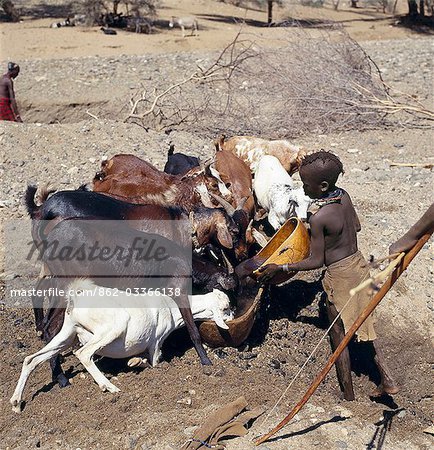 Introductory Offer
Save 50% when you join our email list
Web Resolution

530×550px

7.4×7.6in 72ppi

Low Resolution

832×862px

11.6×12.0in 72ppi

Medium Resolution

1842×1909px

6.1×6.4in 300ppi

High Resolution

5220×5411px

17.4×18.0in 300ppi
* Final price based on usage, not file size.