A Samburu woman milks a camel at her homestead in the early morning. The proximity of the calf helps to stimulate the flow of milk. Baby camels have a wool-like texture to their coats,which they lose after six month.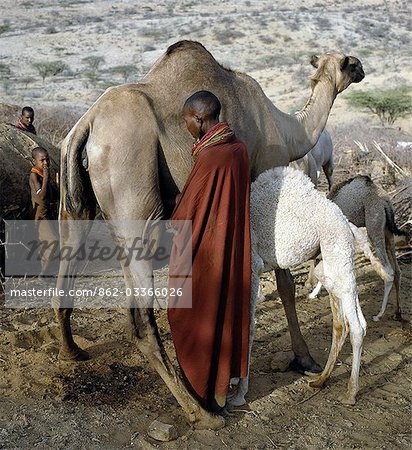 Introductory Offer
Save 50% when you join our email list
Web Resolution

504×550px

7.0×7.6in 72ppi

Low Resolution

811×885px

11.3×12.3in 72ppi

Medium Resolution

1794×1958px

6.0×6.5in 300ppi

High Resolution

5100×5565px

17.0×18.6in 300ppi
* Final price based on usage, not file size.