Mozambique,Inhaca Island. An Mozambican woman works on her land with a traditional farming tool; the hoe. She is preparing the ground for growing mandioca,a common staple food found on the island. Inhaca is the largest island in the Gulf of Maputo,lying 24km from the mainland. Inhaca is the most accessible of Mozambiques offshore islands,and ideally situated for a short break from Maputo.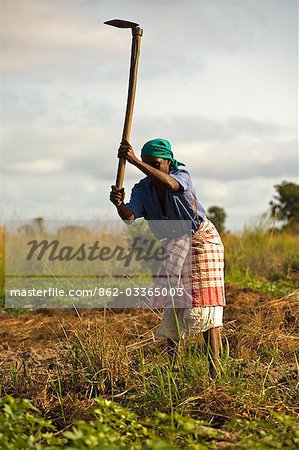 862-03365003
Rights-Managed
Introductory Offer
Save 50% when you join our email list
Web Resolution

366×550px

5.1×7.6in 72ppi

Low Resolution

691×1037px

9.6×14.4in 72ppi

Medium Resolution

1531×2296px

5.1×7.7in 300ppi

High Resolution

3465×5198px

11.6×17.3in 300ppi
* Final price based on usage, not file size.