Mongolia,Karakorum. Horse herders (Arat) with their Urgas (lasso poles) gather for a Horse Festival in Karakorum,the old Imperial Capital of Mongolia.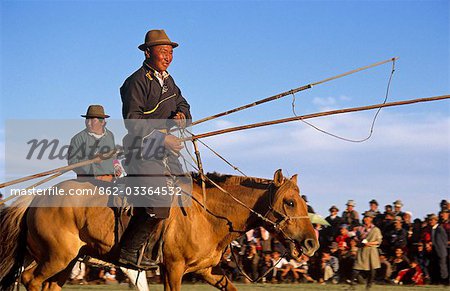 Introductory Offer
Save 50% when you join our email list
Web Resolution

550×356px

7.6×4.9in 72ppi

Low Resolution

1051×682px

14.6×9.5in 72ppi

Medium Resolution

2327×1510px

7.8×5.0in 300ppi

High Resolution

5400×3504px

18.0×11.7in 300ppi
* Final price based on usage, not file size.