Mali,Dogon Country,Koundu. A small settlement built among rocks near the Dogon village of Koundu. Dwellings have flat roofs while granaries to store millet have pitched thatched roofs. The Dogon are animists. The sacred earthen mound on the right with an ostrich egg on top is an altar used for sacrifices by the village hogon or priest to appease the ancestors and purify the village.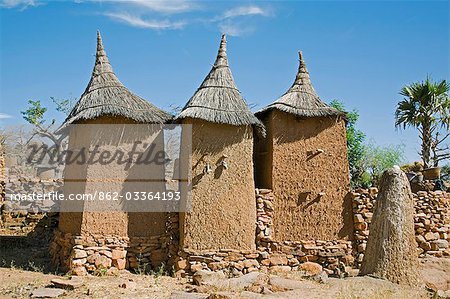 862-03364193
Rights-Managed
Introductory Offer
Save 50% when you join our email list
Web Resolution

550×366px

7.6×5.1in 72ppi

Low Resolution

1037×691px

14.4×9.6in 72ppi

Medium Resolution

2296×1530px

7.7×5.1in 300ppi

High Resolution

5286×3523px

17.6×11.7in 300ppi
* Final price based on usage, not file size.