Mali,Dogon Country. A decorated cave wall at the attractive Dogon village of Songho on top of the Bandiagara escarpment. The circumcision of boys takes place here each year after which the initiates draw pictures or patterns of their choice on the wall using natural pigments.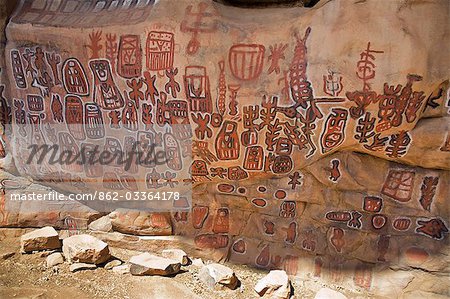 Introductory Offer
Save 50% when you join our email list
Web Resolution

550×366px

7.6×5.1in 72ppi

Low Resolution

1037×691px

14.4×9.6in 72ppi

Medium Resolution

2296×1530px

7.7×5.1in 300ppi

High Resolution

5286×3523px

17.6×11.7in 300ppi
* Final price based on usage, not file size.