The Zafimaniry village of Ifasina where houses are made of wood or woven bamboo (nearest house on the left). The Zafimaniry are renowned for their woodwork and carving.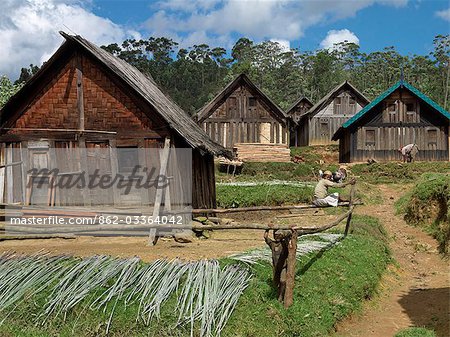 Introductory Offer
Save 50% when you join our email list
Web Resolution

550×412px

7.6×5.7in 72ppi

Low Resolution

978×734px

13.6×10.2in 72ppi

Medium Resolution

2165×1624px

7.2×5.4in 300ppi

High Resolution

5440×4080px

18.1×13.6in 300ppi
* Final price based on usage, not file size.