The two Breachacha Castles stand at the head of Loch Breachacha. The older castle seen on the right was built in the fifteenth century and once a MacLean clan stronghold. Teh new castle was built around 1750. It was here that Boswell and Dr. Johnson stayed on their tour of the Hebrides when they were forced to take refuge after a storm.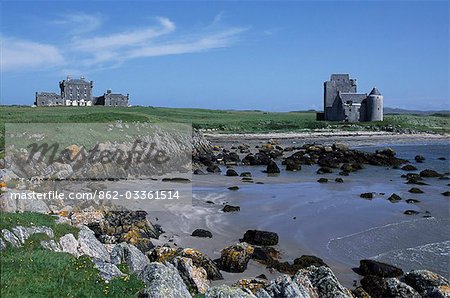 Introductory Offer
Save 50% when you join our email list
Web Resolution

550×364px

7.6×5.1in 72ppi

Low Resolution

1040×689px

14.4×9.6in 72ppi

Medium Resolution

2302×1526px

7.7×5.1in 300ppi

High Resolution

6576×4360px

21.9×14.5in 300ppi
* Final price based on usage, not file size.