Giant river otters (Pteronura brasiliensis). These grow to over 6 feet (1.8m) long. They hunt in family groups and are known as river wolves. They are one of the rarest mammals on the planet due to having been hunted for their pelts. An adult male basks in the afternoon sun during the seven hours a day spent hunting for fish.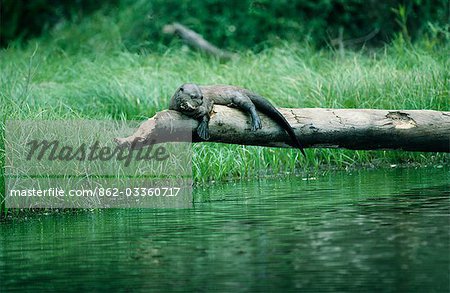 862-03360717
Rights-Managed
Introductory Offer
Save 50% when you join our email list
Web Resolution

550×358px

7.6×5.0in 72ppi

Low Resolution

1049×684px

14.6×9.5in 72ppi

Medium Resolution

2322×1514px

7.7×5.1in 300ppi

High Resolution

5506×3589px

18.4×12.0in 300ppi
* Final price based on usage, not file size.