Nizwa mosque,Nizwa,Oman. One of the oldest and most famous forts in Oman is the one at Nizwa. Built in the 17th century at a strategic location,it controlled the routes from the Sunmail Gap to the Interior. It took over 30 years to build this single solid stucture. The mosque is next door to the fort.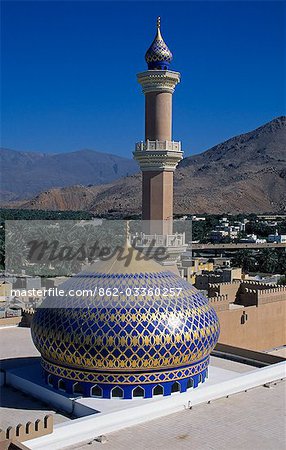 862-03360257
Rights-Managed
Introductory Offer
Save 50% when you join our email list
Web Resolution

350×550px

4.9×7.6in 72ppi

Low Resolution

676×1061px

9.4×14.7in 72ppi

Medium Resolution

1496×2349px

5.0×7.8in 300ppi

High Resolution

3663×5753px

12.2×19.2in 300ppi
* Final price based on usage, not file size.