Maasai girls gather to celebrate a wedding. Their broad beaded necklaces with predominantly white glass beads mark then as Kisongo Maasai,the largest clan group of the tribe which lives either side of the Kenya-Tanzania border.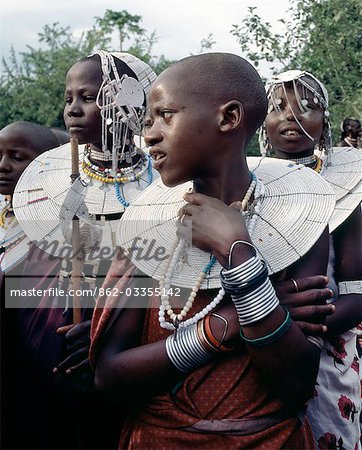 Introductory Offer
Save 50% when you join our email list
Web Resolution

443×550px

6.2×7.6in 72ppi

Low Resolution

761×943px

10.6×13.1in 72ppi

Medium Resolution

1684×2086px

5.6×7.0in 300ppi

High Resolution

4758×5893px

15.9×19.6in 300ppi
* Final price based on usage, not file size.