Tunisia,Matmata. Few troglodyte pit-homes are lived in today but some families retain a semblance of their traditional way of life. Here a local woman grinds grain with a small hand mill.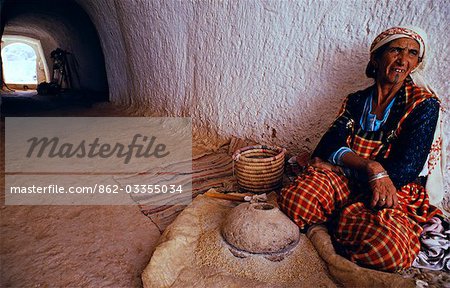 Introductory Offer
Save 50% when you join our email list
Web Resolution

550×352px

7.6×4.9in 72ppi

Low Resolution

1057×678px

14.7×9.4in 72ppi

Medium Resolution

2341×1501px

7.8×5.0in 300ppi

High Resolution

5685×3646px

19.0×12.2in 300ppi
* Final price based on usage, not file size.